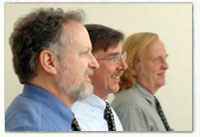 Management Consulting and Coaching with Lee Bruder Associates
At Lee Bruder Associates our management consulting and coaching work is guided by our vision.

Our Vision:
We envision a world in which all people pursue high quality personal leadership such that respect and equality are aspects of every relationship and diversity is a valued component of every group.
Our Management Consulting and Coaching Services:
Consulting Services:

Board and Coalition Development
Effective Strategic Planning
Team Building
Managing Multiple Sites
Time Management
Change Management
Program Design and Development
Health Care Data Management

Executive/Manager Coaching
Life Coaching
Our clients include:
Management Teams - Senior Executives and Middle Managers
Boards of Directors/Trustees
Coalitions and Collaboratives
Collectives
Executive Directors, CEOs and officers, Managers
People making life changes or needing new and enhanced skills as they pursue specific goals.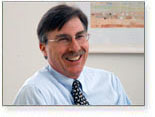 Lee Bruder - Founder
Lee has over 17 years professional experience in leadership, community collaboration, administration, facility design, employee education and motivation, and senior management consulting. He is creative, self-motivated, energetic, well focused with strong presentation, communication, and organizational skills. Lee has 15 years experience as director and officer on many non-profit boards. Organizations have moved forward because of Lee's consulting work with senior and middle managers and Boards of Directors. His range and depth of experience make him an ideal coach. Lee holds a Master of Arts degree in Counseling Psychology and number of post graduate credits in Organizational Management.

The basis of his work lies in his love of facilitating meaningful personal and organizational change.
Lee has expertise and knowledge in such areas as:
Supervision
Facilitating Organizational Change
Program Design and Development
Managing Multiple Sites
Quality Assurance
Community Mobilization

Executive and Life Coaching
Organizational Strategic Planning
Team Building
Facility Expansion
Time Management
Training/Instruction
Contact Lee Bruder
---
While improved leadership skills, changes to the corporate organizational chart and to corporate culture contribute to better business practices, sometimes an organization requires a targeted approach to re-thinking work flow. Oftentimes, such re-engineering of business processes demands strategic implementation of information technology.

Through our associates, we are pleased to be able to offer a multi-disciplinary approach to provide our clients with the services they require and deserve: a 360 degree review that may include business work flow and information technology evaluation and recommendations.

We will help you determine the precise mix of skill-building, operations redesign, and focused and business-driven use of automation to increase cost efficiencies to achieve better corporate performance.

At Lee Bruder Associates, we are able to target specific operational and systems challenges and incorporate factors of culture and communication into a specific solution for improved, effective business practices.
---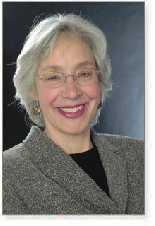 Sophie Parker - Associate
Sophie Parker is an organizational development consultant specializing in organizational assessment and change management. Her background in theatre gives her the sensitivity, humor and creativity necessary to work comfortably with diverse people and organizations.
Sophie has extensive experience training groups in conflict management, leadership development, and building communication skills. Specialized skills include working with teams to increase creativity and productivity, and the design and delivery of online assessments.
Training and certification as a creativity consultant, facilitator, and mediator includes:
The Birkman® Method Assessment
Gestalt Organization and Systems Development International Program (OSDI)
Myers-Briggs Type Indicator ® (MBTI) Step I and Step II
Harvard Mediation Program
LeadBoston, National Conference for Community and Justice Leadership
Angeles Arrien, The Four-Fold Way, Thresholds
Hampshire College, B.A. Theatre Arts, 1974
Sophie is a board member of
TransCultural Exchange
(TCE) and serves as Head of the Governance committee.
TCE is an award-winning non-profit organization dedicated to promoting international art and the understanding of world cultures through high quality art exhibitions, cultural exchanges and educational programs. Our programs are generated in Boston and distributed throughout the world.
Contact
Sophie Parker
---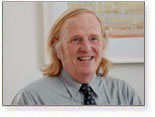 Rufus Chaffee - Associate
Rufus Chaffee has worked in systems his whole life, most of them dedicated to substance abuse prevention. Starting his career as one of Vermont's original Regional Drug Education Coordinators, he became the Chief of Prevention and the founding director of Vermont's Addiction Education Center. Mr. Chaffee has developed programming for Massachusetts Governor's Alliance Against Drugs, founded the Prevention Network in Lawrence, Massachusetts, one of the Department of Public Health's Prevention Centers, and since 1999, helped revamp the prevention service delivery system throughout the State of New Hampshire.

Mr. Chaffee's overall focus is the total delivery system - workforce development, marketing and education, funding and resource mobilization, and leadership. His approach to leadership development centers on vision, strategic planning, policy development, and standards of quality.

Mr. Chaffee is equally competent and skillful in the full range of prevention activities including
Supporting parents individually or in groups
Consulting with executive directors
Assisting boards of directors with governance and leadership development
Developing statewide or national prevention program standards
Training school teams to "catch students in the rye."

Contact Rufus Chaffee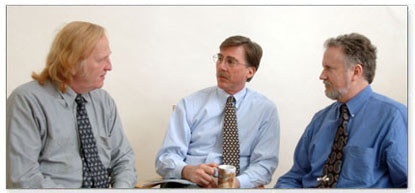 ---
Copyright © 2004, 2009 Lee Bruder Associates, All rights reserved. Legal | Privacy
Home About Coaching Organizational Consulting Business Articles Contact
Lee Bruder Associates ~ 141 Prospect Hill Road ~ Hancock, New Hampshire 03449