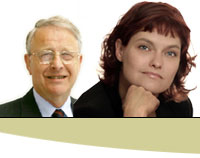 Management, Executive and Life Coaching
Coaching is an on-going, confidential relationship with a professional coach whose sole purpose is to assist you in life, executive and management realms to reaching your goals.

Lee Bruder Associates specializes in coaching for executives and man-agers, and life coaching. In general coaching helps to increase your clarity, focus, motivation and satisfaction.

During the initial appointment, Lee will look to gain a full sense of your situation, your goals, your learning style, your experience with and perspectives toward change, and your experience in working toward your particular goals. Options for contacts include in-person, telephone, and e-mail.

There is no limit to the number of goals or the variety of topic areas.

At the end of a successful course of coaching you may feel energized and more in control of your life direction. You may also have an increased awareness of your strengths, talents and abilities and an increased clarity about your actions. You will feel more at peace with the process of change and invigorated by the possibilities in your life. Positive results arise from the client's intentions, choices and actions supported by the coach's knowledge, experience and efforts.

Lee Bruder is a member of the International Coach Federation.

Learn more about Coaching
---
Life Coaching
Life coaching is first and foremost about the quality and substance of your personal life; about making changes that will create a life that is satisfying. Lee will assist you in defining and achieving your goals.
Discover hidden knowledge about your self and your life
Define your dream and goals
Make desired changes and negotiate challenging transitions
Achieve your goals through focused action.
Life coaching is not therapy. There are many differences and it is not uncommon for a person to be working with both a coach and a therapist. This dual approach can maximize your benefits.

A therapist for 13 years and then 17 years as a coach/supervisor, Lee Bruder is a highly qualified and skilled life coach. He has extensive experience in helping people to create and actively pursue meaningful goals.

Learn more about the unique quality of Life Coaching
---
Executive/Management Coaching
Our work environments are riddled with pressure to perform, produce and many companies are now devoting resources such as coaching to help employees develop professionally. Corporations are experiencing the benefits of coaching for executives including:
Decreasing the effects of stress
Increasing people and/or presentation skills
Broadening management style to increase team loyalty and commitment
Reducing staff turnover
Managing collaborative, not only competitive, projects
Building the strengths of supervisors and supervisees
Improving management team goal achievement
Promotions are based on success in current and past positions. Research shows that up to 60% of managers assumed their position without any training in how to manage people. Without guidance most managers try to work faster and longer, rather than smarter.

Studies in the private sector reveal that training increased productivity by 22.4%. That same private sector study shows that training along with follow-up coaching improves productivity by 88%.

Lee is a highly skilled management advisor. He offers individualized consultation with the overarching goal of assisting senior staff and managers in identifying and achieving professional goals.

Learn more about the unique quality of Executive and Management Coaching